By car:
The Embassy Theatre is situated on Grand Parade, right at the heart of the seafront attractions of Skegness.
If you have a satellite navigation system our postcode is PE25 2UG.
There is a pay and display car park directly behind our venue. Please note this is accessed by travelling underneath a height restriction barrier at 2.05m. The car park is operated and maintained by East Lindsey District Council. For the latest charges in the Skegness area and for a map of their locations, please click here.
Access to the car park at the rear of our venue remains un-changed however the route to the Festival car park has changed. The new route is shown in the image below: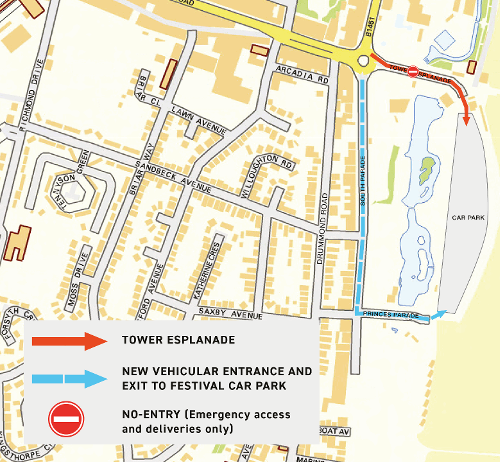 For additional information about this change, please click here.
The Festival car park remains only a 5 minute walk from the Embassy Theatre and once you have accessed the car park using the new road layout, the route you can follow on foot to this venue is un-changed.
Watch our handy guide to car parking below:
Public transport:
The local train and bus stations are just a 10 minute stroll through the town centre from the seafront and are located off Richmond Drive.
The bus station is operated by Stagecoach Ltd and you can benefit from a 10% discount off selected theatre shows by producing your bus ticket or a valid smart card and receipt to our Box Office team. Keep your eye out for the latest offers for Stagecoach customers.
Visit their website for more details: https://www.stagecoachbus.com/promos-and-offers/east-midlands/skegness-seasiders
Trainline:
Trainline is Europe's leading train and coach app. We work with 270 rail and coach companies to offer our customers travel to thousands of destinations in and across 45 countries in Europe. Our goal is to help your visitors plan their rail journey and get live train running times, accessibility, and facility information too!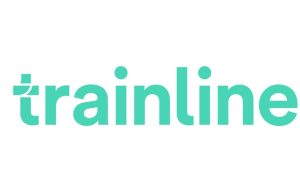 On foot:
If you have parked away from the venue, the easiest way to find us is to head to the clock tower at the top of Lumley Road. The theatre is easy to spot from this location – with the main entrance visible off Grand Parade.
#EmbassyExperience #howtofindus