Jun 23, 2023
Uncategorized
The Embassy Theatre and the wider Magna Vitae team are delighted to announce that we have recently formed a working partnership with the Royal Shakespeare Company that will benefit our local communities for generations.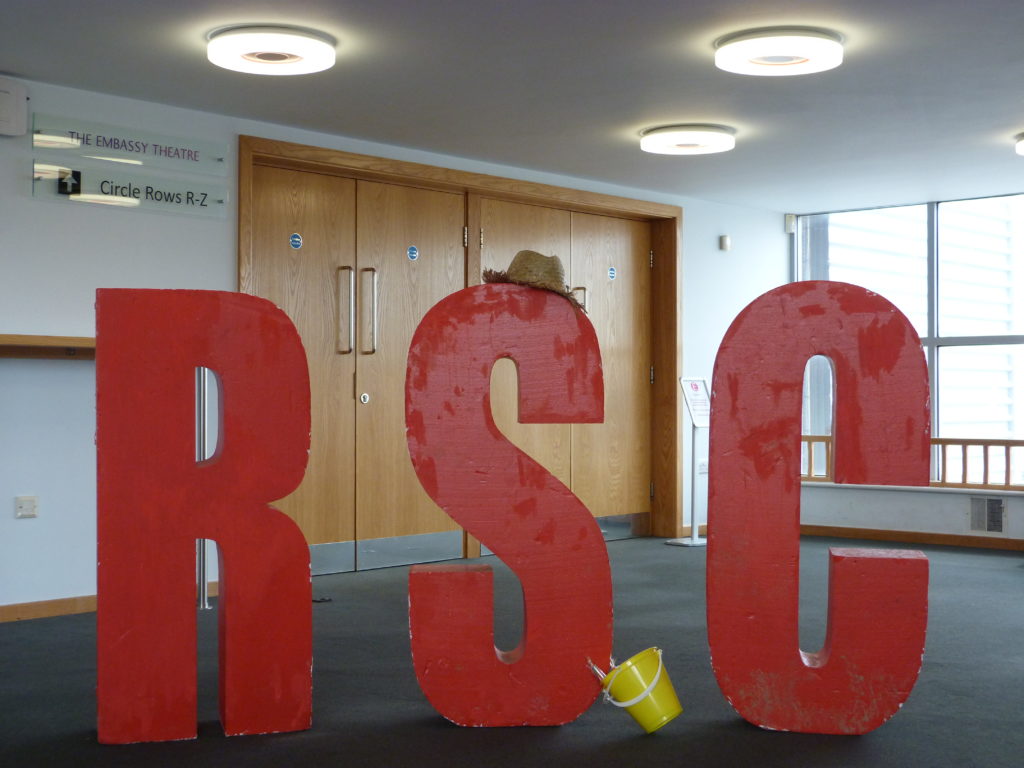 SKEGNESS JOINS FORCES WITH THE ROYAL SHAKESPEARE COMPANY – ONE OF FIVE NEW PARTNER TOWNS.
Corby, Coventry, Hartlepool, Peterborough and Skegness join 26 existing areas in long-term partnership with the RSC. The RSC pledges to increase touring activity by 50% by 2026 to areas of structural disadvantage.
Skegness is one of five towns entering a new partnership with the Royal Shakespeare Company (RSC) aimed at raising the aspirations of young people and having a positive impact on their learning, employment opportunities and wellbeing.
In a major expansion of the RSC's Associate Schools Programme, Skegness will join the Company's 26 existing country-wide partnerships all in areas of structural disadvantage. Skegness has a local leisure provider, Magna Vitae, and schools from the Greenwood Academies Trust will work with the RSC in an expansion of activity made possible by an Arts Council England touring grant, Esmee Fairbairn Foundation award and Nesta – a foundation which supports a fairer start, healthy lives and sustainable futures. Other partners announced today include Coventry – The Belgrade Theatre; Peterborough – Ormiston Bushfield Academy; Corby – Corby Cube; Hartlepool – St. Cuthbert's Catholic Primary School.
Growing evidence shows that taking part in arts and cultural activities contributes to better mental health and well-being. Skegness has one of the lowest national health outcomes and nearly half the town's working age population are economically inactive due to poor health. The RSC partnership feeds into local plans to use arts and culture as a tool for regeneration and boosting health, well-being and opportunities for young people.
Talking about the new partnership, the Executive Directors of Magna Vitae said:
"We are all delighted to be working with the Royal Shakespeare Company. This partnership will give local schools and local communities in particular, the chance to engage with some of the country's finest cultural content. Not only a vital tool for education, but also ensuring that people continue to engage with the work of Shakespeare.
The Magna Vitae Embassy Theatre is the perfect home for this inspiring work as it becomes the UK's first Culture House in the coming years. We would like to thank everyone at the Royal Shakespeare Company and also, our colleagues at Magna Vitae for their efforts as we launch this exciting initiative. As Directors of Magna Vitae, both myself and Aeneas, along with our Chairman Peter Helps, are confident that this will grow into something very special."
James Brindle and Aeneas Richardson
Executive Directors, Magna Vitae Trust for Leisure and Culture
Peter Helps
Chairman, Magna Vitae Trust for Leisure and Culture
The RSC's unique and ground-breaking partnerships programme uses a theatre-based approach to learning to help children and young people unlock their full potential. Schools who join the Associate Schools Programme (ASP) learn how to use the same techniques that actors use in rehearsals to explore Shakespeare's plays. They form local clusters who work with the RSC and their regional theatre to devise a bespoke programme that meets the needs of their young people.
Jacqui O' Hanlon, the RSC's Director of Learning and National Partnerships said:
"We work in partnership with schools and communities from Truro to Newcastle-upon-Tyne. All face unique challenges and research shows us that young people who experience an arts rich education tend to do better in school, get a better job and live healthier and more fulfilling lives.
"We know that talent and potential are everywhere, but opportunity isn't. We are driven by the belief that all young people should have access to an arts-rich education as we know this can have a major impact on their life chances. We are thrilled that we can now work with more partners across the country to create opportunities for children that haven't existed before."
A growing body of research over ten years shows that as well as developing reading, writing and oracy skills, these approaches to teaching accelerate language acquisition, raise aspiration, and foster key life and work skills such as problem-solving, creativity and critical thinking. The RSC has multiple case studies evidencing the impact of this working model including in Blackpool where the Company has been in partnership with Our Lady of the Assumption school, and The Grand Theatre since 2013.
In the schools' most recent Ofsted report it acknowledged the positive benefits of the partnership saying it had 'helped to develop pupils' self-confidence and enrich their language skills', with the school seeing 'the huge impact that studying Shakespeare's plays using theatre techniques had on their children'. Participation in live productions of Shakespeare's plays raised the self-esteem of many children and equipped them with analytical skills. The combination of Shakespeare and live theatre increased the children's cultural capital which has positively impacted on their aspirations for the future.
As well as bringing the RSC to Skegness, the town has plans to transform the iconic Embassy Theatre into the UK's first 'culture house'. Hailing from Denmark – the country often dubbed the happiest in the world – the 'culture house' concept is about creating inclusive community spaces that offer a variety of ways for people of all ages to experience arts and cultural activities, socialise, network and learn.
Alongside in-depth work with local schools, young people and adults, the RSC will tour to partner towns, including a new production of Romeo and Juliet in April 2024. The production will be developed with young people through research and development workshops in autumn 2023.
#EmbassyExperience #RSC #RoyalShakespeareCompany #partnership #education #learning #generations