Event hospitality...
Have you ever considered turning your show tickets into the full VIP treatment?
We've got VIP hospitality packages on sale prior to our shows, giving you the full VIP experience from the comfort of your own lounge seating Upstairs at the Embassy. Prices start from as little as £15 per person. You can also receive your intervals drinks, pre-poured by our team and if you're celebrating a special occasion, you can also order a Champagne package too. If you've got people celebrating in your group then you can book your packages before you arrive and we'll do the rest.
Click here to learn more.
#EmbassyExperience #UpstairsattheEmbassy
Learn more...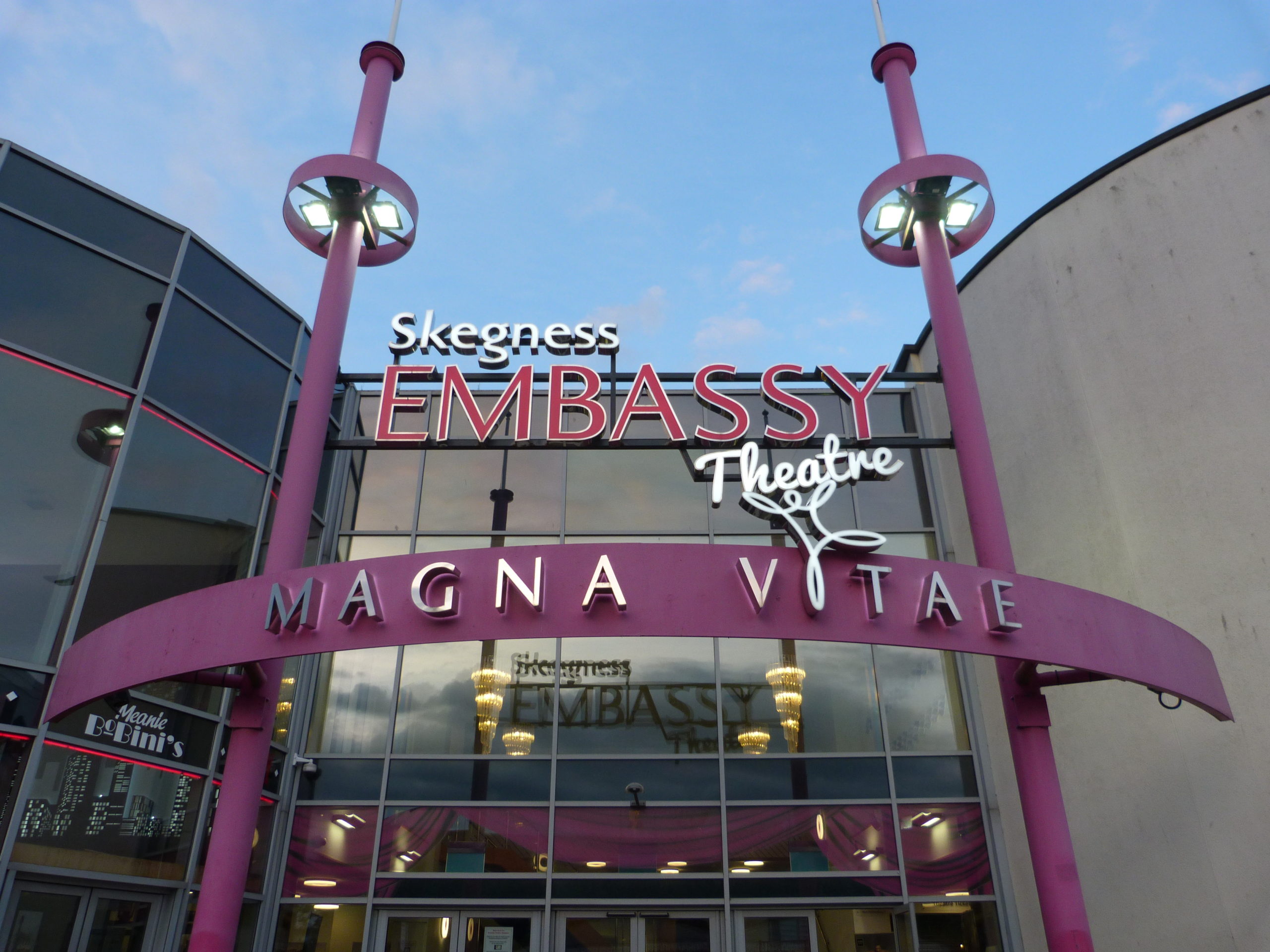 Finding us...
Our postcode for satellite navigation users is PE25 2UG.
There is a large car park at the rear of the theatre – access is via Tower Esplanade. Access to the Festival Car Park, often used by theatre customers has recently changed. For more information about how to get to our venue including how to access additional car parks, please click here.
At peak times, please allow plenty of time for your journey as parking will be limited when there are large capacity audiences, school holidays and bank holiday weekends.
How to find us...
What's On this summer?
Find out what's a part of our famous Embassy Theatre summer season in Skegness! #EmbassyExperience